As we mentioned before, our services are mainly patient centric. Our intention is to serve our patients better and satisfy all their needs so that they can make the intelligent decision for their health. To accomplish that, we offer right tools and technologies for medical professionals so that they can serve their patients better. This site offers two sets of operations for managing and running any practice and it has been divided in to two parts: Administrator and Practitioner or Doctors. It allows doctors to examine, diagnose/chart and prescribe medicines. Whereas, Administrators can perform Patient Management, Office Management, Medical Records Management, Billing, Invoicing, Reporting, TeleMedicine and more.
Services for Doctors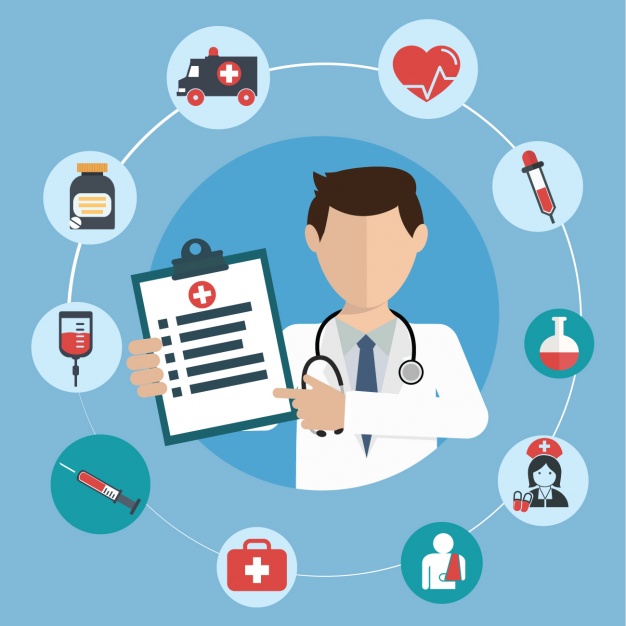 Patient Management
Accepting new patients by gathering information thru these forms: Patient Information, Insurance Information, Emergency Information, Privacy Form, Medical history, etc. Scan insurance card, driver license, etc., Record & organize all EMR, EHR, Lab test results including immunization records for babies or young adults. Ordering tests (Mammogram, X-Rays, MRI, etc.). Sharing medical records/charts. Sending Preparing referral letters, Sending post visit or "Thank You" notes, Search (for Doctors, Referrals, Hospitals, etc.), Insurance check & eligibility verification

Schedule Management
Scheduling appointments, approving appointments, sending reminders for appointment, contacting patients, making triage calls, scheduling reminders for daily medicine intake.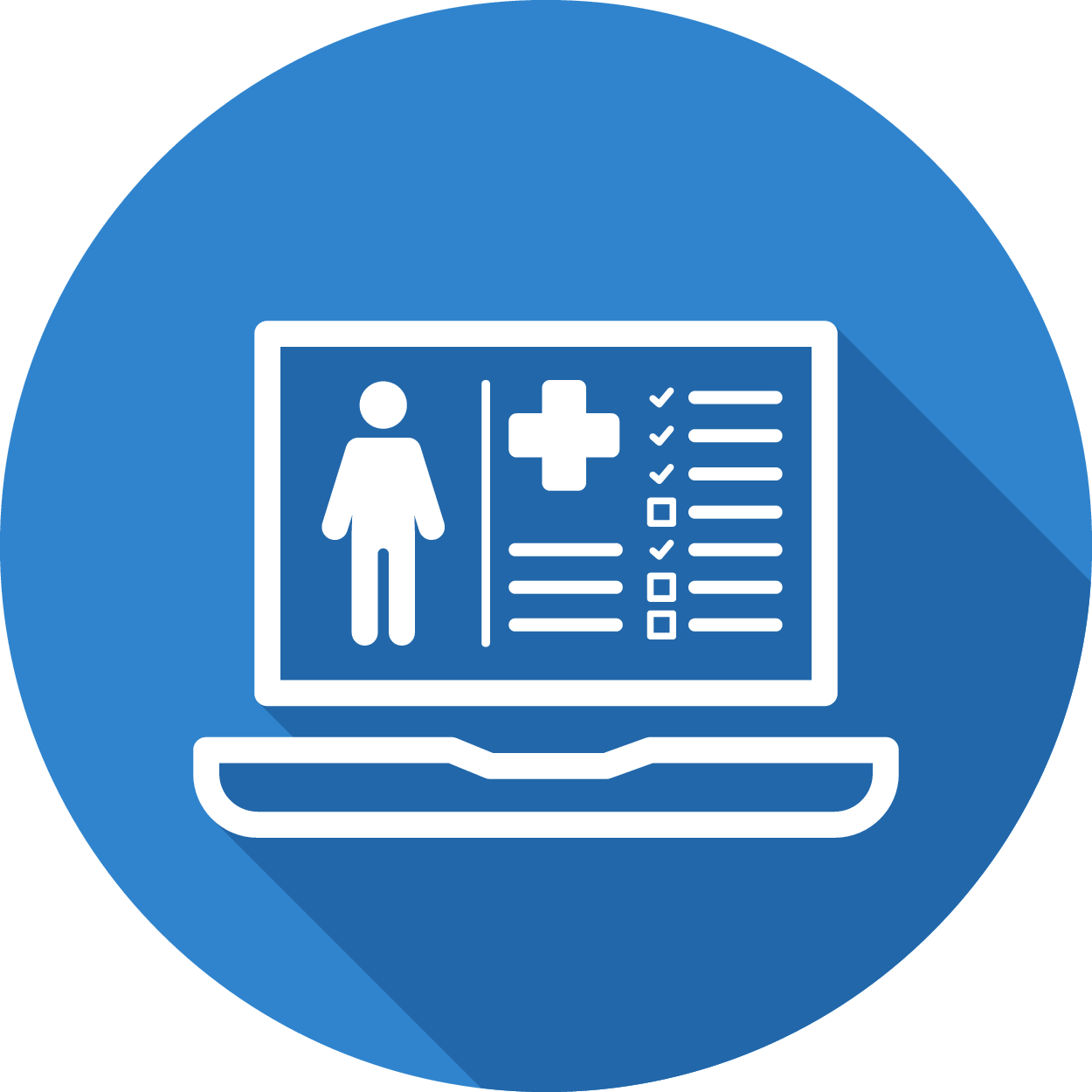 Office Management
Manage Office Staff (e.g., New Staff Onboarding, Attendance, Scheduling, Assigning work/project, Monitoring Staff Activities, Managing Duty Roaster/Schedules). Creating work orders for office staffs or triage nurses for home visit based on location/address, assigning tasks and monitoring staff attendance on the map in real time. Creating weekly, monthly or yearly "Duty Roaster" for doctors and practitioners. Assigning exam rooms for each patient. Order/Purchase office equipment/supplies. Manage documents (e.g., organizational policy, release forms, instructions, diet charts, standard instructions for surgery/procedure, etc.). Manage Lab/Clinics (inbound & outbound lab processing). Manage pharmacies. Keep track of all medical equipment thru assets management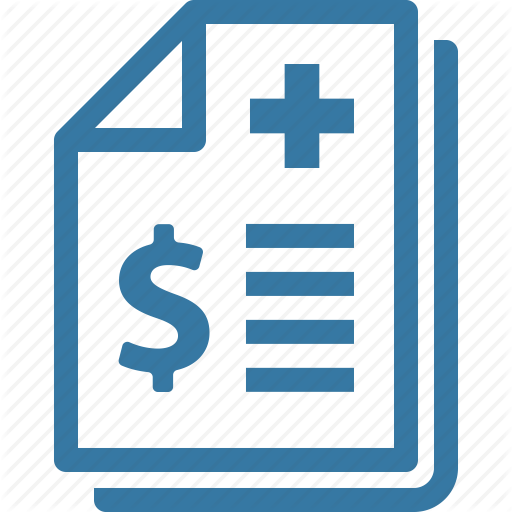 Medical Billing
This system has made medical billing easier for doctors and office administrators. Based on the type of practice, a set of billing codes (with a short description for each code, associated fees) are provided for biller to select from the drop-down menu when they are ready to bill for a certain service. After selecting a particular code and quantity or number of services, the system calculates actual amount to be billed. It also offer option for Electronic Claims Processing, Electronic Remittance, billing vs. received payments and managing financial status of a practice based on profit & loss.

Reporting
Allows office managers to create reports for Daily or Weekly or Monthly Activities reports like scheduled vs. actual patients visit, cancellations, pre or post op visits, repeat vs. new patient enrollments, average daily Patient inflow, Warnings & Risk Reports, Future Activities (e.g., Tomorrow's schedule), Income vs. Spending, etc.

Diagnosis
Doctors can do Medical Charting and diagnosis easily from our portal. During this process, doctors can view patient's all records to provide right diagnosis. It allows doctors to view patient's past medical history, test or lab results, list of allergies, current medications, etc. on the spot so that they can make intelligent decision.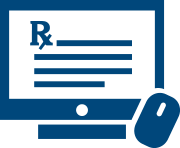 Prescription Management
Our e-Prescribing option allows doctors to prescribe medicines online and send the order directly to the pharmacy requested by the patient. During diagnosis, doctors can view list of medicines available in the system based on practice to choose from. They can also choose from their favorite list (or the most commonly used medicines) to prescribe. Doctors can do refill easily by selecting the currently prescribed medicines.

Exam Room Records Processing
This system allows doctors to take SOAP notes easily by reviewing all the records easily on the spot. It allows doctors to save time by avoiding repetition and rewriting the same contents over and over by offering features like: cut/paste, option to highlight or annotate, abbreviate, hyperlinking, etc. Generally, we offer customized SOAP note templates for different practitioners based on their line of practice.

Telemedicine
Our TeleDoc mobile app helps doctors and patients to meet quickly and sharing problems promptly without waiting for a face-to-face appointment. This app helps patients to schedule an appointment and talk to their doctors from anywhere at anytime if they are feeling sick or need immediate help especially, before or after regular office hours. It can also avoid the hassle of wasting time & sitting in the waiting room by connecting you with your doctor in minutes over live video. This experience can be just like an in-person office visit. Using TeleDoc your doctor will be able to read your vitals, read your medical history, learn your symptoms and finally, diagnose & prescribe you a medicine over phone if insurance permits. This could be an excellent way to treat patients over the phone when they have minor symptoms like cold or flu that do not require office visit. It might be highly useful for those infectious diseases that could be easily spreadable to others if patients are in doctor's office.