We care about every patient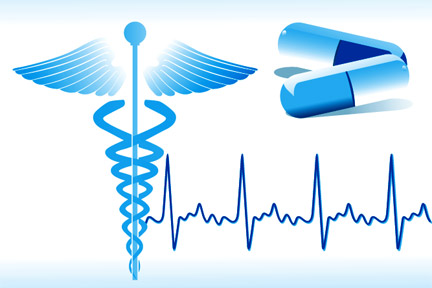 That's true and yes we do care for every patient. As we all know, our health is the most important asset we own and we all know that it is hard to be successful in life without good health. So, we need to stay healthy. However, it is getting harder to stay healthy when healthcare cost is skyrocketing and top of that lack of centralize patients' medical records is taking toll on us. It is not only increasing our healthcare costs, but it is also causing misdiagnosis and potential death or long-term disability due to miscommunication between doctors, patients and other service providers. We need to stop that and that's why we have built this site for you to take charge of your own medical records. Our intention is to provide you right information, tools and technology so that you can take control of your own medical records, make right decision and share with medical professionals when needed to avoid misdiagnosis, delays and potential health hazards. This site will help you to organize all your health related information (e.g., Personal, Insurance, Medical, etc.) and your other records like X-rays, prescriptions, etc. in this site. You will also be able to keep your children's or other family members' health records in one place so that you can share those records with your medical professional easily. So, don't wait.
Take control of your own health records and register today.
Why do you need this?
As we all know that lack of medical records may cause misdiagnosis and that ends up to potential death or long-term disability. One of the major medical journals reported that "Missed or wrong diagnoses made up the lion's share of U.S. malpractice payouts -- which totaled nearly $39 billion -- during the past 25 years, finds a new study of more than 350,000 claims" (Quoted from MONDAY, April 22, 2013; HealthDay News). Dr. David Troxel, medical director of The Doctors Company, a malpractice insurer based in Napa, Calif., said, "The study provides valuable information to caregivers about medical errors. I believe that the disclosure of this information will enhance patient safety," Troxel also said that "Patients can also play an important role in reducing the incidence of diagnostic errors by providing their doctor with an accurate medical history, adhering to the prescribed follow-up plan, keeping return visit appointments to discuss abnormal test results and asking questions to clarify instructions they don't clearly understand." So, bottom line is to avoid death or severe disability due to misdiagnosis caused by lack of medical records, we need to take charge of our own medical records so that we can share those information with our doctors for saving our lives without waiting for Government or major corporations to come for our rescue.
How will it help?
Moreover, it will give us a peace of mind by knowing "I'm not in dark. I'm in control of my own medical records and I don't have to depend on others". Read Ms. Regina Holliday's statement here and find out her experience. She is an artist and mother of two young children. As her husband was dying of cancer, Ms. Holliday fought a protracted battle to get access to her husband's medical record. As she said, "In the following days, I fought for access to my husband's medical record. Finally, I was told it would be .73 cents per page – for a huge document! – and a 21-day wait to see my husband's medical record in the hospital in which he had been continuously hospitalized. I couldn't believe it." Now the question is, do you really want to do that? Do you want to be on her situation ? No, you don't because you have a choice. To overcome this kind of dependencies, we are offering this service to everybody to take control of their own destiny by taking charge of their own health records. You can read more stories like this here